StreetStudio.LA provides design services for clients who are intent upon realizing a vision.  Services and talent are client-tailored for a variety of public and private sector entities.
StreetStudio.LA has a primary focus on innovative design and branding in both the national and international forums.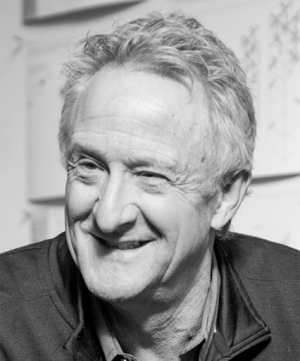 WILLIAM M. TAYLOR
FAIA, LEED AP, NCARB
Founding Principal
Bachelor of Architecture
Virginia Polytechnic Institute
Blackburg, VA
Master of Architecture,
with distinction
Cranbrook Academy of Art
Bloomfield Hills, MI
Fellow,
American Institute of Architects
---
Mr. Taylor is the Founding Principal of StreetStudio.LA, a planning and architecture firm which provides critical thinking and design services for a variety of public and private sector clients in both national and international forums. William M. Taylor, FAIA, has more than 30 years experience in architecture and architectural education.
He is also the Director of the Los Angeles Institute of Architecture and Design, a new school that he founded in 2001.
Before founding StreetStudio.LA, Mr. Taylor was a principal of TFO Architecture, a firm that he founded in 2003, with Steve Fierce. Before founding TFO Architecture, Mr. Taylor was Director of Design for Morris Architects' Los Angeles office where he was responsible for a variety of international commercial, retail, entertainment, and museum projects.
Before joining Morris Architects, William was a Senior Concept Architect at Walt Disney Imagineering, where he was one of the Lead Architects for Disney's California Adventure, a major new theme park. In addition, William Taylor was the Lead Architect for the development of the first DisneyQuest interactive entertainment center.
In parallel to his professional experience, William has been a Design Professor at Harvard University, University of Houston, California State Polytechnic University, Pomona, and LAIAD.
William has published a catalog of his work entitled Instrumental Associations and has been featured in this country and abroad in magazines such as L'Arca, Arkkitehti, and A+U. He has exhibited his work internationally, including the Venice Biennale, the Milan Triennale, the Pompidou Center and the Museum of Finnish Architecture, where he is part of the permanent collection.
His awards include an AIA Educator of the Year award, AIA/LA Merit and Honor Awards, a Fulbright-Hays Fellowship, and a Virginia Museum of Art Fellowship.
William earned his Master of Architecture degree from Cranbrook Academy of Art in 1981, with distinction, and his Bachelor of Architecture from Virginia Polytechnic Institute in 1976.
He is a licensed Architect in the states of California, Nevada, and Texas.
YUQING ZHAO
Bachelor of Architecture
Associate, Business Development
University of Southern California
Los Angeles, CA
Bachelor of Architecture with a Minor in Real Estate Development
---
Yuqing Zhao has a strong background in architectural design, development, finance and market strategies. She is a strategic thinker who has a passion for design.
Ms. Zhao is now in charge of business development for StreetStudio.LA. Before joining StreetStudio, Ms. Zhao was a development associate at ALFA IDG in Irvine CA, where she focused on entitlement and pre-construction management, development strategies, and construction management.
Before joining ALFA IDG, she worked at The Good Group in Atlanta GA, where she conducted market research and developed a marketability study for a major hotel development and a shopping mall development in Atlanta.
Before joining The Good Group, Yuqing worked with MADA in China, where she led the schematic design effort for an office building in Guiyang, and a mixed-use project in Taiyuan.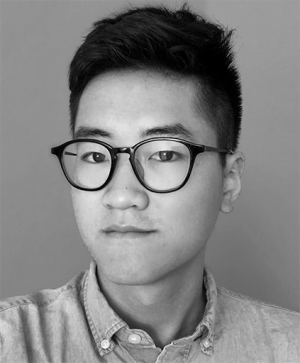 DECHEN ZENG
Bachelor of Architecture
Associate, Design Lead
University of Southern California
Los Angeles, CA
Mr Zeng graduated with Overall Studio Design Award
---
Dechen Zeng has a recognized background in design and is currently an Associate and Design Lead with StreetStudio.LA.
Before joining StreetStudio.LA, Mr. Zeng was an Architectural Design Intern with Heyday Development where he created a Revit BIM model for a small lot subdivision project in Los Angeles and was also involved in the agency approval process.
Prior to his association with Heyday Development, Dechen assisted with production drawings for a hillside home at Evolo Design, and before that, he was invited to be an Architecture Design Intern for MADA, a firm owned by the Dean of Architecture at USC.
At MADA, he helped to produce Schematic Design for several competition entries for high-rise buildings in southeast Asia, and also assisted with the production of construction drawings for a landscape project near Xi'an China.