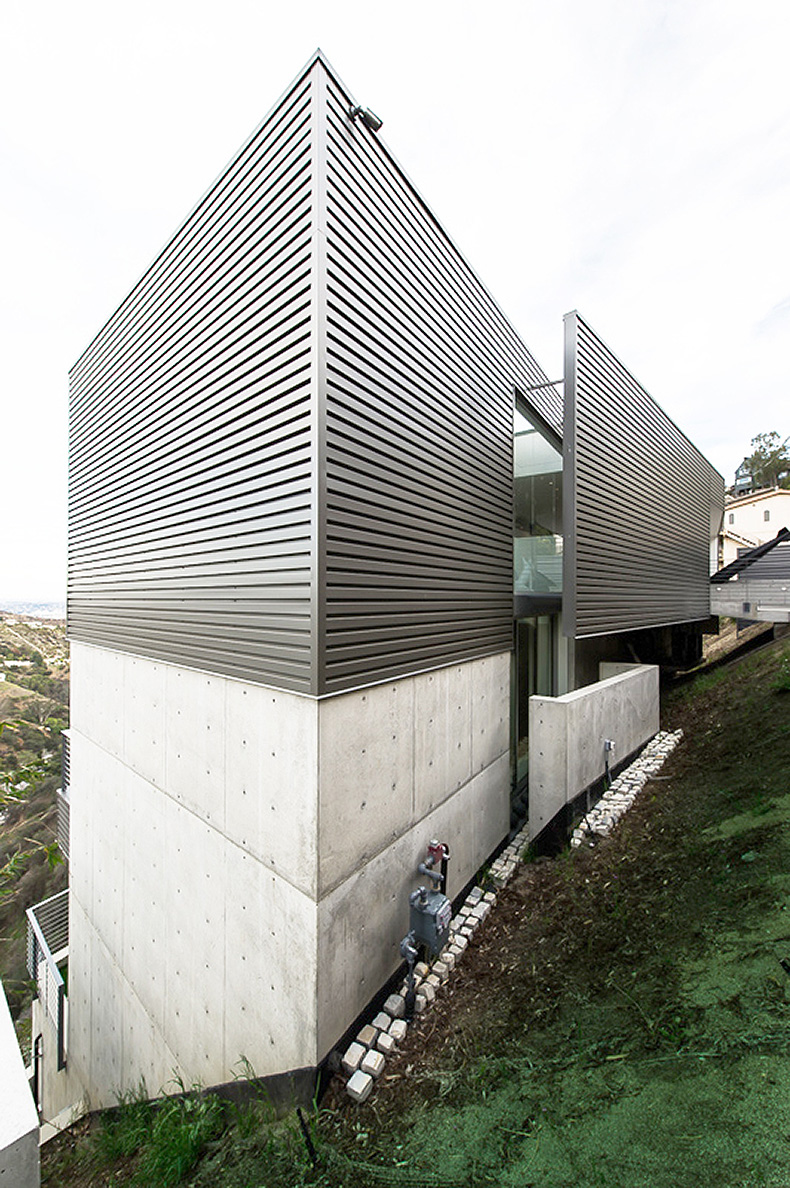 2182 Beech Knoll
TFO Architecture designed and constructed a new 2,400 square foot contemporary home on a 6,227 square foot hillside lot. The house is located at 2182 Beech Knoll Road overlooking Laurel Canyon Blvd.
As the economy slowed in 2009, TFO turned it's focus from primarily commercial, retail and institutional work to custom residential. The house was designed to attract the young entrepreneur / celebrity type looking for a lifestyle house suited for the Hollywood Hills. As architects, we set out to design the house to meet the objective of cool cache, entertainment living and privacy – all on a dense hillside street and limited budget.
The three-level exposed concrete and the metal clad house sits on the downslope of the hill and has dramatic views of Laurel Canyon and downtown Los Angeles. Designed for entertaining, the bedrooms are located on the lowest floor with an open living, dining, and kitchen on the mid-level and a discreet entry at the street level.
The house was purchased for $950 per sq foot by an undisclosed buyer from the real estate / entertainment industry.
TFO Architecture is now StreetStudio.LA
Location
Los Angeles, California
Design Architect
TFO Architecture Los Angeles, CA
Architect of Record
TFO Architecture Los Angeles, CA