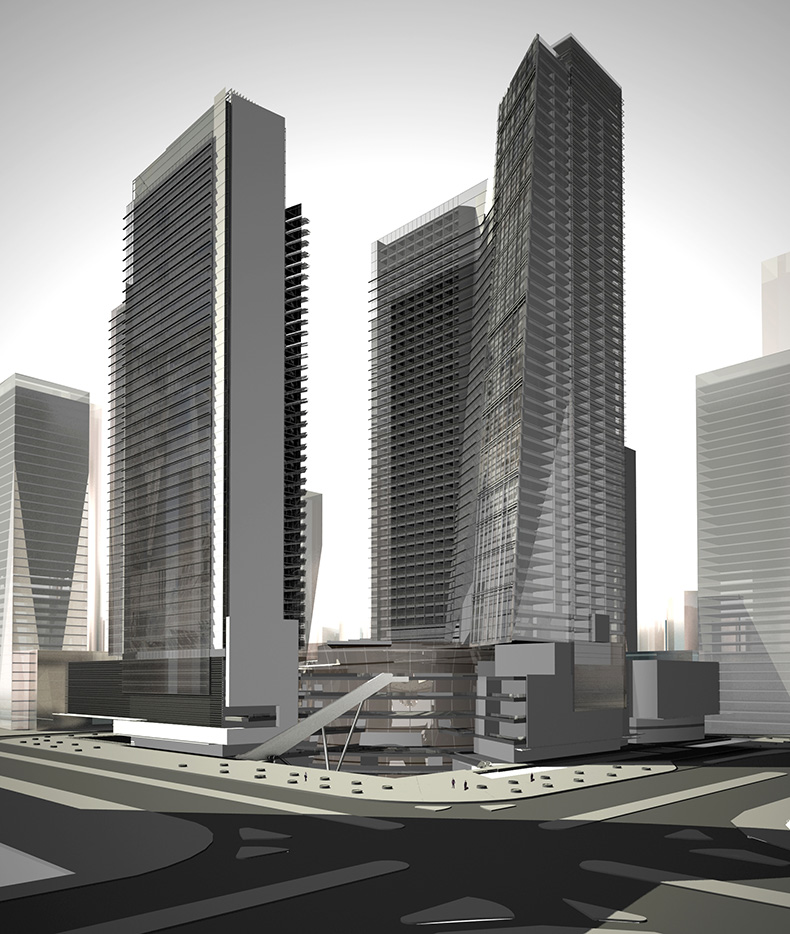 Hangzhou CBD
Hangzhou is located in the east coast region of China which separates Shanghai and Ningbo, and it is the center of political, cultural and economic activities of Zhejiang Province. Hangzhou is an emerging economic power center of some 6,000,000 people.
The Hangzhou CBD is located in the southeast quadrant of the city and is slated for a high-end premium mixed-use urban development consisting of office, hotel, service apartments, and retail/entertainment commercial spaces.
The three individual towers of residential, hotel and office will frame views of both the river and lake and be a mixed-use landmark of contemporary sustainable design. The multi-level retail podium will be a vertical community garden of respite linking together the adjacent uses of recreation, government, retail, and hospitality.
TFO Architecture is now StreetStudio.LA
Design Architect
TFO Architecture Los Angeles, CA