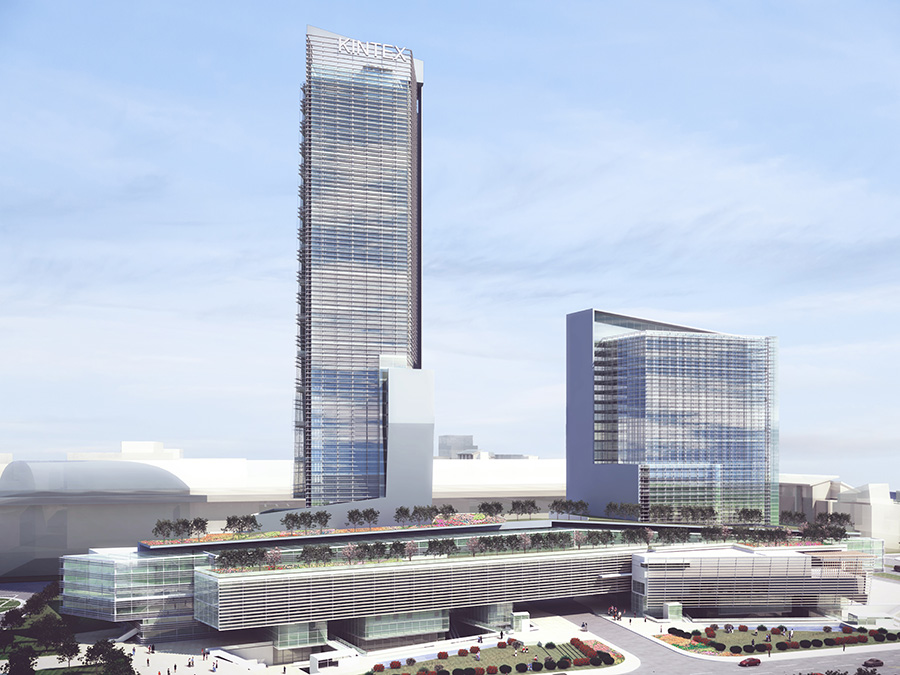 Kintex
This urban mixed-use project forms an important civic connection between a public park corridor in Seoul and the new Seoul convention center.
The development program includes two hotel towers – one five star and one three star – with a podium of market and context focused program of retail and dining, health spa, and convention facilities devoted to physical and mental well-being of business and tourist travelers alike.
A roof garden and retail atrium connect on the upper levels of the business center of the hotels and the spa while the retail atrium is designed to connect to the public street-level of the park plane below.
The facade of the retail podium floats above the plaza and provides a hanging-garden presence during the day and presents a large LED digital screen devoted to convention center content and plaza civic events in the evening.
TFO Architecture is now StreetStudio.LA
Location
Seoul, South Korea
Design Architect
TFO Architecture Los Angeles, CA
Client
Urban International (UINY)