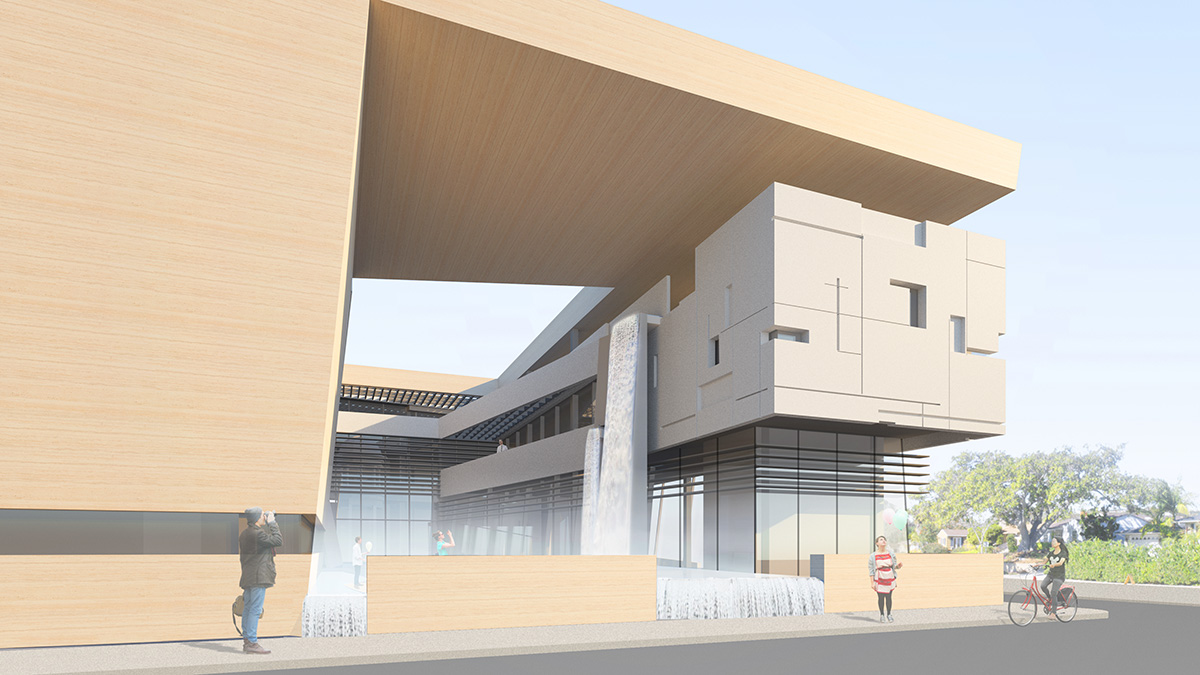 California History Museum
The settlement and development of California's Great Central Valley is a unique example of the ongoing relationship between the natural landscape and the people who live in it. This project draws its inspiration from several aspects of this dynamic relationship.
Watering the Land – In the interior courtyard of the museum, water is seen running off from the top of the rough stone walls of the museum and finding its way to a symbolic valley where it produces garden areas. This watering process, and the geometry of roads and irrigation canals, is the inspiration for both the outdoor areas surrounding the museum and the building itself. The architecture of the building reflects this geometry in a dialogue between rough stone and smooth metal louvres and glass.
Location
Fresno, California
Director of Design
William Taylor, FAIA while at Morris Architects