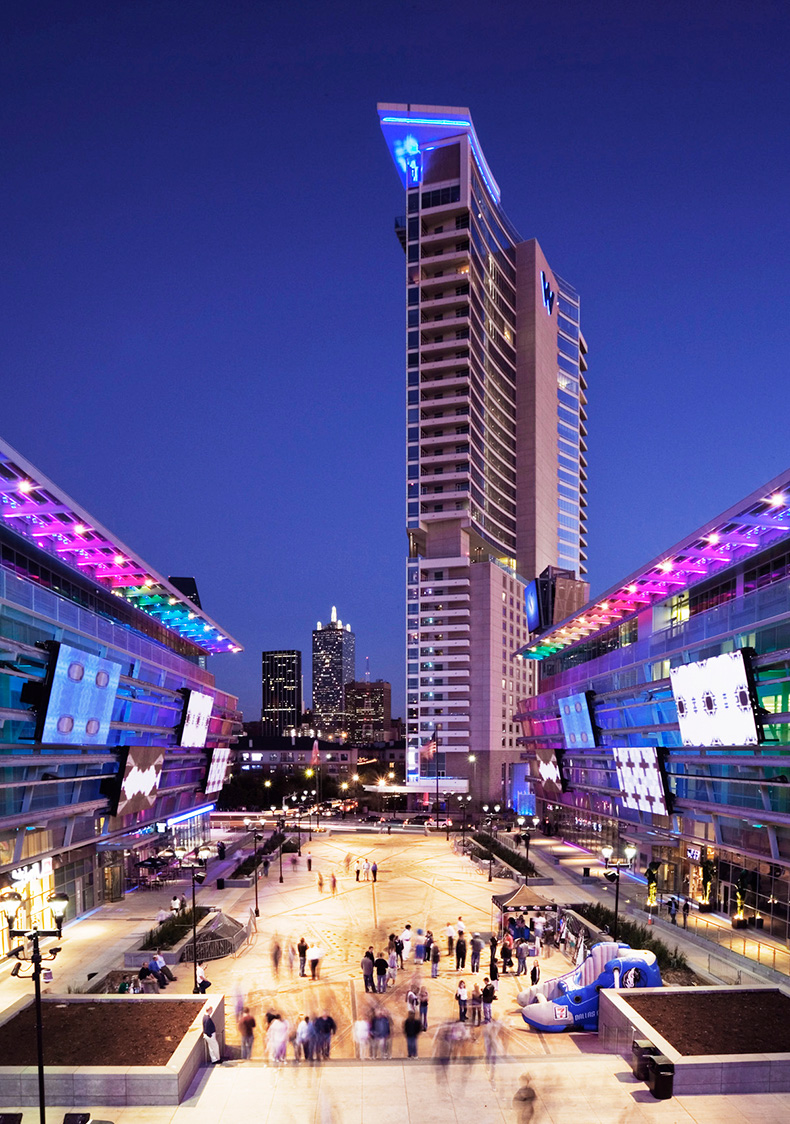 Victory Media Network
Centrally located in downtown Dallas, Victory Park is a new 72-acre multiple-block re-development of a brown-field site located immediately adjacent to the existing American Airlines Center sports arena.
The re-development program includes a mixed-use program of office, a new 'W' hotel and residential tower, as well as an integrated network of urban street retail. The Victory development includes 8-10 million square feet of development and attracts over 14 million out-of-town visitors per year.
At the heart of Victory is the high-energy entertainment and retail district. Designed by Richard Orne of Orne+Associates, Inc., the two flanking 80,000 square foot mixed-use buildings "bookend" the existing Victory Plaza with nightclubs, restaurants, retail and loft-style offices becoming both the entry forecourt to the American Airlines Center and the ceremonial gateway to Victory. A select set of static, digital and broadcast media elements are architecturally integrated within an interactive network that will pair new visual-display technologies within a highly interactive environmental media platform for media art events, product launches, exhibits, hospitality events, branded messaging and sponsorships.
TFO Architecture is now StreetStudio.LA
Design Architect
TFO Architecture/Richard Orne, Los Angeles, CA
Architects of Record
HKS Architects, Dallas, TX
Client
Hillwood Development Company